SEASON 2019

NEXT GAME: ROUND 15 v THE DOCKERS

Our 2019 Season Summary Page
Our 2019 List - updated for all changes!
CHECK OUT the fixture!
Milestones coming up throughout the season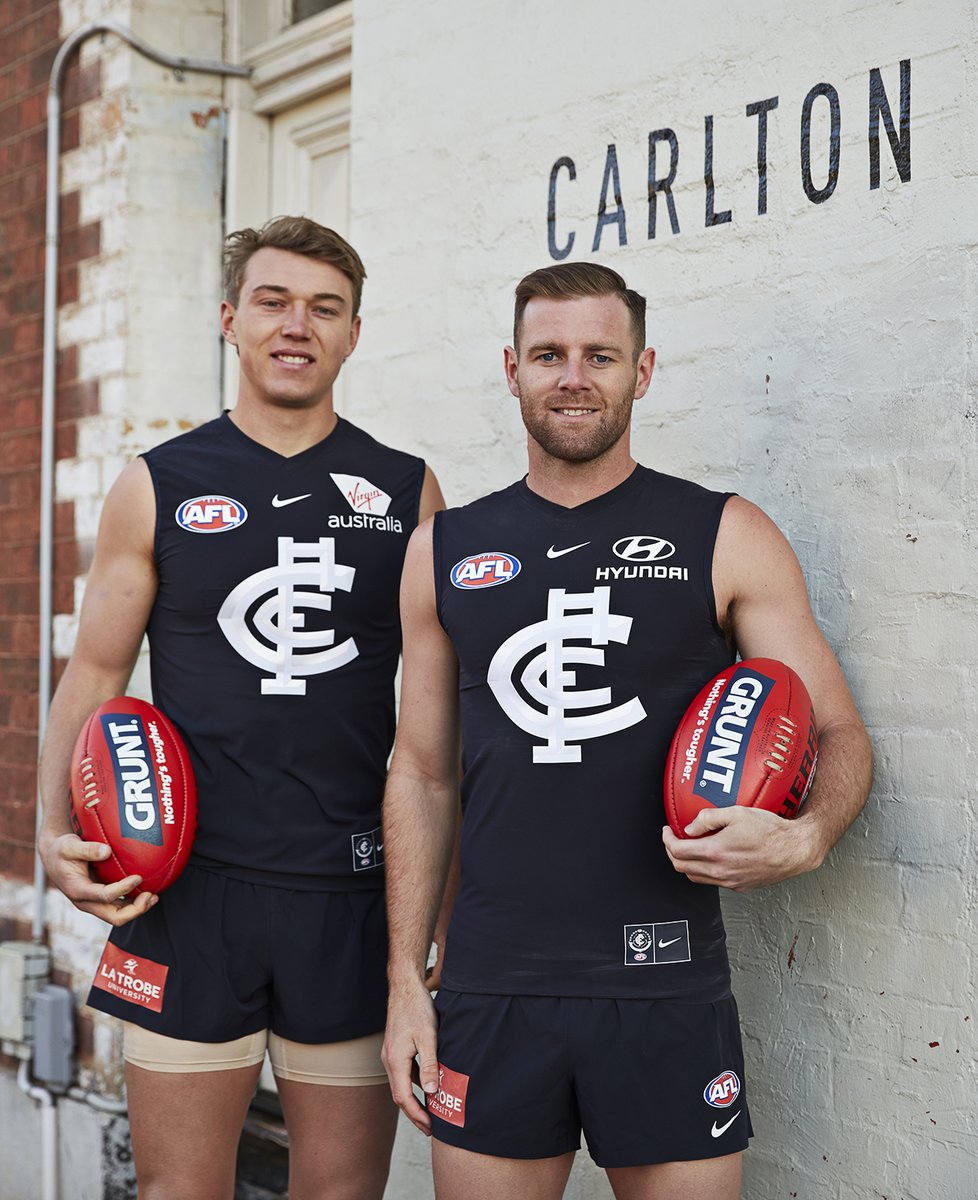 PAST PLAYER OF THE WEEK - The 1979 Flag!!
Robbert "Clippity" Klomp was a dual Premiership player at Carlton and one of the most effective lock-down defenders of his generation - although to a legion of football fans from all clubs, he was better known as "the bloke who won the television" after a quirky incident early in his career. More about that later.
Klomp was born in Holland in 1955, before his family emigrated to South Australia. Growing up, he embraced the Australian code of football with Heathfield-Aldgate United in the Hills Football League, where he won the competition's Under-16 Mail Medal in 1971. A year later he was acclaimed as Best All Round Player for Sturt Colts in the SANFL, and his meteoric rise continued when he was promoted to Sturt's senior squad to play at centre half-forward in the Double Blues' 1974 and 1976 Premiership sides. Between those twin triumphs, Robbert captained South Australia's Under-21 team in 1975. He made his interstate debut at centre half-back for South Australia against Western Australia in 1977, and shortly after that agreed to join Carlton.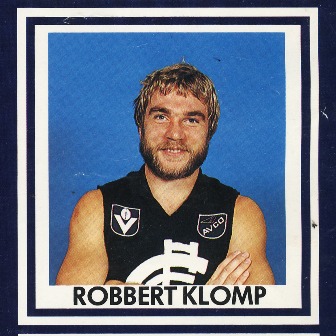 To read the Klomp story,
click HERE
.
Past Player of the Week Archive
Meet the new 2019 Blues!
FROM THE ARCHIVES
Within the Blueseum you will find thousands of pictures and video clips of the players, the people, the games and the grounds that have made the Old Dark Navy Blues of Carlton one of Australia's greatest sporting clubs.
So what does this picture have to do with current Coach
Brendon Bolton
? C'mon have a guess! .... For more information click
HERE!!!!!
Are YOU a keen Bluebagger?
Have you ever had the urge to be a football writer or researcher ?
Well, here's your chance to have a crack at it!
The Blueseum is looking for some additional help in 2019 – particularly with Game and Player Reviews. Open tasks are on the
Task List
.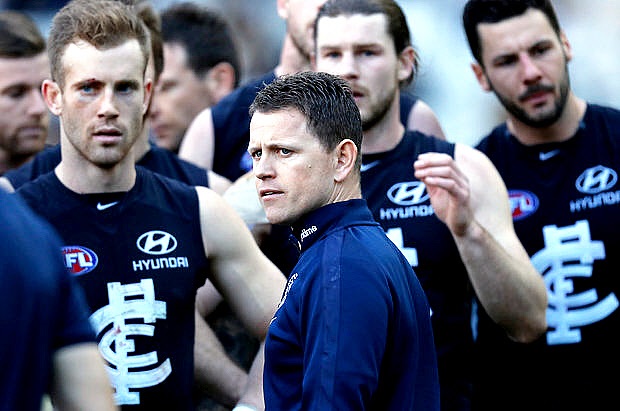 Since 2006, this website has been produced by a dedicated group of volunteers who spend their free time delving into and recording the history of the Carlton Football Club. The site is based on the wiki concept (think of wikipedia) where registered users are able to create and edit content independently.
Therefore, everyone interested is cordially invited to join us. No experience is necessary, because you'll be guided every step of the way and you will be making a real contribution to your club.
So come on, why wait ?
Contact us and register by
clicking here
.