Herbert Numa
DOB:
DOD:
Club: Treasurer: 1919 - 1924
H. Numa was the Carlton District (Football) club secretary in 1910. (His contact address was given as 110 Spencer St. Melbourne) (Heraid June 03 p3)
He was also the Carlton District captain in 1910. The Carlton team had 7 wins and 3 losses reported in the Herald Friday July 15 1910.
Numa was a long time Carlton Cricket Club player and administrator who spent 53 years with the Blues.
His son Herbert Leslie Numa also played cricket for Carlton and Victoria in the late 1940's through to the mid 60's.
Wikipedia
Bert Numa born 14/07/1883 (Carlton) - died 14/06/1958 (Parkville)
Played 26 games scoring 10 goals for Essendon A in the VFA 1901 - 1904
Played 1 game for Essendon in the VFL in 1906
Is this the same person?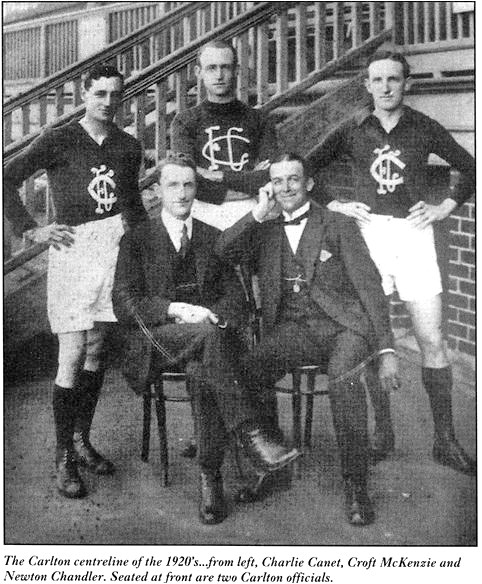 Seated; Reg Hunt (Secretary) & Bert "Tracker" Numa (Treasurer)
carlton.vic.cricket.com.au/files/203/files/chapter5.pdf
Links
Blueseum:
Club Treasurers
|
Administration