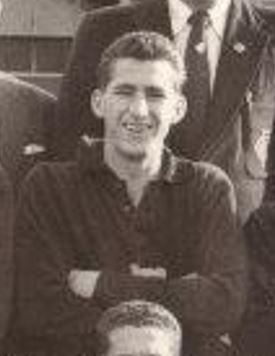 Carlton Reserve Career: 1956-1957
Reserve Games: 12+
Reserve Goals: ??
Height: 188cm (6'2")
Weight: 82.5kg (13.00)
Guernsey Nos. 36 (1956) and 18 (1957)
DOB: 1938c
Night Games: 1
Night Goals: 0
Recruited From: University High School Old Boys/U19s
Don MacRae was the Carlton Under 19s captain and played 13 Under 19s games for Carlton during 1956. He was cleared to Carlton from University High School Old Boys in April 1955, played 11 Reserve games during 1957 and was later cleared to Port Melbourne in June 1958.
The Carlton 1956 Annual Report for 1956 on page 13 stated, "More Third Eighteen players were promoted to the Seconds than in any previous season and for the first time in the history of the Thirds a player in the one season was promoted to the Seconds and the Senior Eighteen. The young player who established this record was the Thirds Captain, Don McRae." (mispelling kept)
Don's senior game was the 'Night'
Semi final against Richmond
at the Lake Oval, Albert Park and he was selected at centre half back, in this match that Carlton won by 12 points.
Blueseum:
MacRae's Blueseum Image Gallery