Victorian Football Association
Career: 1887 - 1888
E. Tubb or Tubbs.
Appears in 1887 Carlton Football Club team photo
(against Norwood in Adelaide?)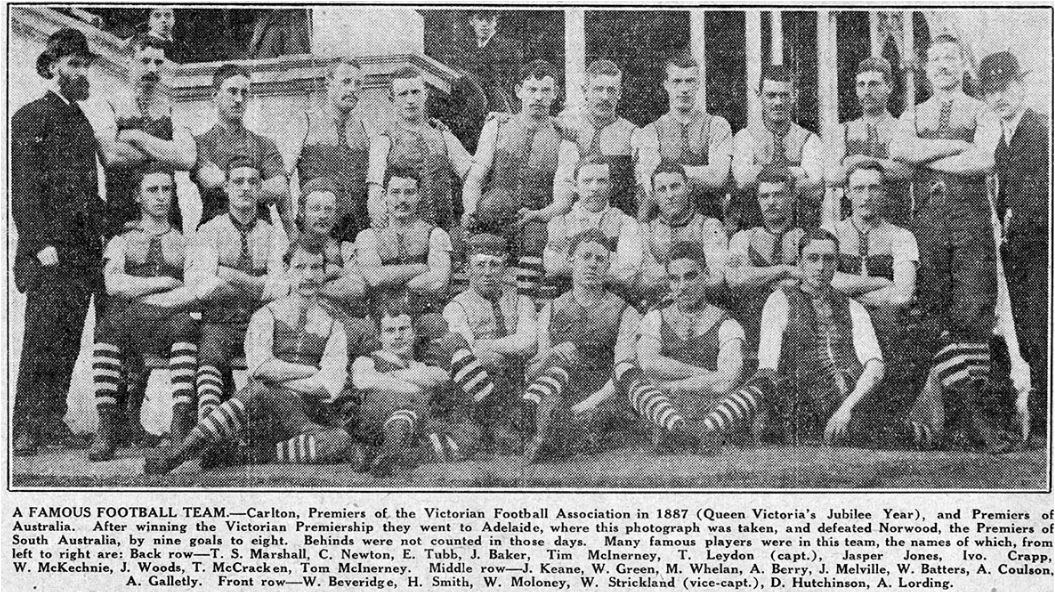 1887
September 03
Tubbs named in the 24 man Carlton Reserves team squad to play Melbourne Reserves on Princes Oval.
1889
At the Carlton AGM on April 5, Carlton Reserves/Second Twenty player E. Tubb was presented with a gold locket for excellent play.
(The Argus, April 6)
Links
Blueseum:
Pre VFL Players