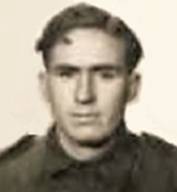 An outstanding schoolboy footballer who originally attended St Bridget's school in Fitzroy. Played junior football for Carlton with Carlton Districts in 1934 and 1935. Wally Haysom, a 1919 Collingwood premiership player acted as a mentor for Jack after his father died in 1932. With the help of Wally and his own talent the young 15 year old was cleared to train for the Blues in the pre-season of 1936.
His form was so impressive he was named as an emergency in the very first Carlton reserves game of the 1936 season, a remarkable trajectory for a 15 year old. This was the sliding doors moment of his career as it seems, so close to claiming a spot in the big time.
He played mainly as a resting rover after playing his junior years as a ruck rover. In the 1936 and 1937 seasons Jack played thirds football for the Blues. This was at a time when Carlton was building a strong team towards it's 1938 premiership, so places even in the reserves team were extremely competitive.
In 1938 he was invited to try out for Fitzroy where he played in the 1938 and 1939 season in the reserves.
In 1940 Jack crossed over to Collingwood Districts where a number of his mates played, including Lou Richards.
Following a family tragedy he enlisted for the war, saying he was 21 when he was only 19 so he did not need consent from his mother. He served in the 2/23rd and on 28th December 1944 was medically discharged where his service of country and football was ended at the age of just 23.
Jack is the cousin of 1963 Carlton reserves premiership player
Robert Guest
.