Neal Kearney interviewed Ron on the occassion of his 33rd anniversary at the Carlton Football Club in 1982. Vincent did not have a particular liking to any of the legends of the club he attended, mainly because he usually saw them at their worst, injured, angry or exhausted.
However, one name did elicit a positive response, that of
Bruce Doull
. 'He had a great manner - nothing was a problem to him. He never complained. Bruce once played on Saturday after dislocating his finger so badly at Tuesday training that it required six stitches. He wouldn't play with a protective guard over the finger because it would have affected his big marking'.
Ron is famous for flinging a football at Tiger Ruckman Mike Patterson after he had flattened a Blues player. He was subsequently suspended for a period of 12 weeks by the VFL tribunal (refer to the attachment).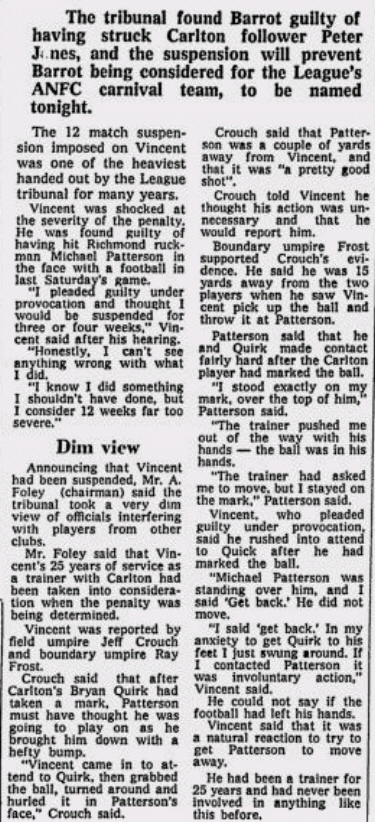 (Photo and article from The Age, May 28 1969)