| | | | | | | | | |
| --- | --- | --- | --- | --- | --- | --- | --- | --- |
| Carlton | 2.4 | 16 | 5.9 | 39 | 7.11 | 53 | 11.15 | 81 |
| Fitzroy | 3.4 | 22 | 5.6 | 36 | 7.8 | 50 | 10.10 | 70 |

Venue: Princes Park
Date: Saturday April 1, 1972
Result: Won by 11 points
Umpire:
Crowd: 32,500
Goalkickers: B.Crosswell 4, B.Armstrong 2, R.Walls 2, A.Gallagher 1, G.Kennedy 1, I.Robertson 1.
Reports:
Injuries: K.Hall (thigh) replaced by P.Hurst in first quarter, B.Armstrong replaced by S.Jackson in last quarter
---
Game Review
In Carlton's 1400th VFL match, Bendigo League recruit
Greg Kennedy
made his much-anticipated debut, and mercurial match-winner
Brent Crosswell
kicked four goals, as the Navy Blues kicked off their 1972 campaign with this narrow home ground win over a spirited Fitzroy.
For a summary of Carlton's fourteenth 100 League games, click
here
.
Jesaulenko He's Unreal
"Carlton's centre line is going to be the difference between the side making or missing the final five, it all hinges on one player - Jezza.
His form on Saturday was unbeatable. I have never seen a player able to run so quickly with his head so close to the ground. The man's unreal, and as long as he does not get thumped and injured, no pivot man in the League will beat him. He was far above Laurie Richards in the centre on Saturday, but don't you worry, Richards is a much better player than that."
"The Blues must have one of the best back lines in the League.
Geoff Southby
and
Vin Waite
never let a forward feel comfortable and when the ball comes down they clear it with a long driving kicks right to the centre.
And don't tell me Carlton misses
Ron Barassi
.
John Nicholls
is a power of strength on the field and makes some pretty frustrating moves for his opponents. His tactic of dropping
Jesaulenko
and a resting ruckman across our half forward line when Carlton was in attack was hard to beat. When we managed to move the ball across the centre a wall of five Carlton players was ready to swamp play, and make sure the Fitzroy boys had to bullock their way to goal instead of employing an open-space system.
I roved to
Nicholls
last year in Interstate games and he was fantastic. Just being near him on the field is a lift. He is big and enormously strong, and protects his small men."
(This is an edited article by John Murphy, Age April 03 p14) - John Murphy is
Marc Murphy
's father, he played in this match for the Lions.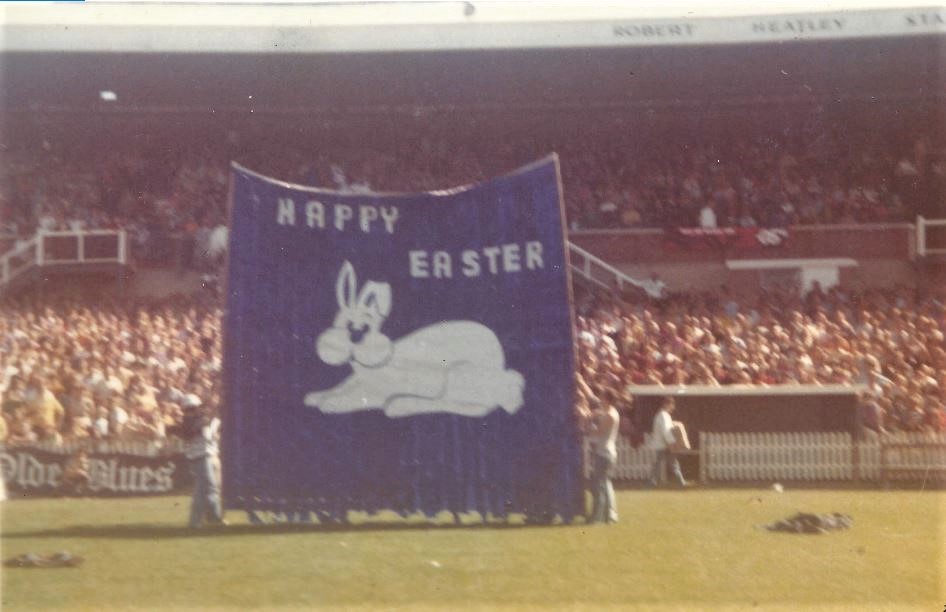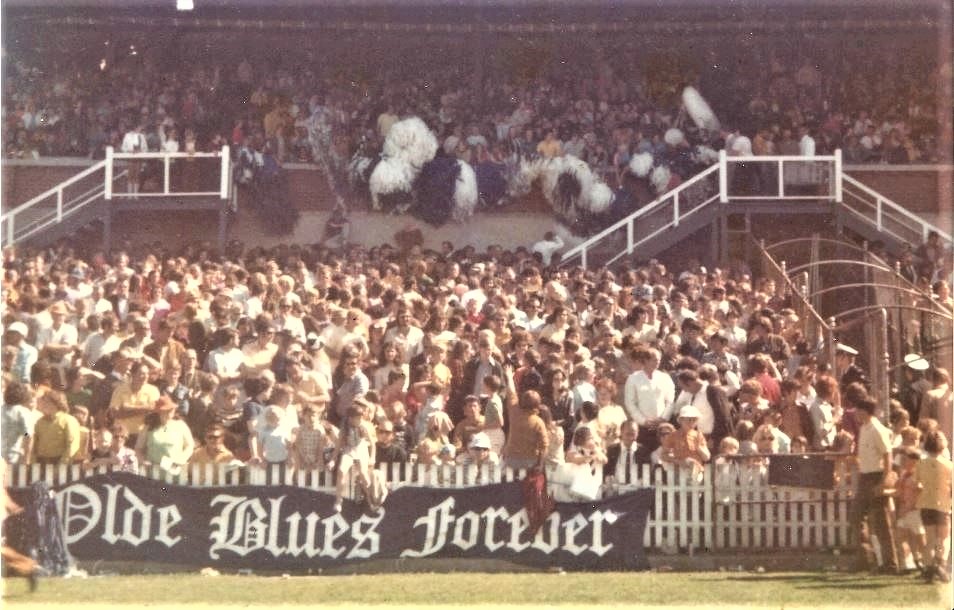 Images: courtsey Kevin McNair
Team
B:
19 John O'Connell
20 Geoff Southby
30 Vin Waite
HB:
15 Phil Pinnell
11 Bruce Doull
3 Kevin Hall
C:
8 Trevor Keogh
25 Alex Jesaulenko
32 Bryan Quirk
HF:
17 Brent Crosswell
42 Robert Walls (vc)
34 Ian Robertson (dvc)
F:
28 Peter Jones
16 Greg Kennedy
12 Barry Armstrong
Ruck:
2 John Nicholls (cc)
43 David McKay
10 Adrian Gallagher
Res:
5 Syd Jackson
33 Paul Hurst
Coach:
John Nicholls
Milestones
Debut :
Greg Kennedy
Club Milestone :
1400th League Game
---
1972
|
Round 2