DOB: 24 February 1898 Maldon Vic.
DOD: 02 March 1973 Aged 75
Committee: 1925 - 1926
Treasurer: 1927 - 1944
Mr Bryson, entered the Post-and Telegraph Department's service on leaving school. He was a postman until 10 years ago, when he joined the clerical staff. An official of the Postal Workers' Union for 25 years, he was assistant secretary of that organisation for 17 years, and represented the union on the Trades Hall Council.
He is a keen football enthusiast. After being on the Carlton Football Club committee for 2 years, he was appointed treasurer in 1927.
From:
http://trove.nla.gov.au/ndp/del/article/11812864
Bill stood for Federal Parliament as the Labor candidate for Bourke in the election of 1943, he was successful, and he held the seat for one term. Bryson was defeated at the 1946 election. The seat was abolished prior to the 1949 election and became the electorate of Wills. Bill won the seat of Wills in the 1949 ballot. He and five other members of the House of Representatives were expelled from the Labor Party in 1955 and they helped form the Democratic Labor Party. (D.L.P.)
William Bryson held the seat of Wills until he was defeated in the 1955 election.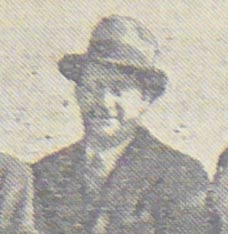 Image from 1930 team photo.
Links
Articles:
Trove Article
Blueseum:
Committee
|
Club Treasurers