Career: 1909 - 1910
Debut: Round 8, 1909 Vs St Kilda
Carlton Player No.: 226
Games: 3
Goals: 0
Last Game: Round 2, 1910 Vs Geelong
Height: ? cm
Weight: ? kg
DOB: 1885
Neylan was born in Collingwood, and played 3 games for the Blues after debuting in
1909
. He was recruited from Fitzroy after originally playing for West Melbourne VFA.
Neylan played one game for Fitzroy during the 1906 season.
Jim Neylan (full forward) played in the 1908 Footscray (VFA) premiership team that defeated Brunswick in front of a crowd of 40,000 on the M.C.G.
The Brighton Southern Cross, June 04 1910 (p2), reported that the permit committee had granted a permit for J. Neylan (Carlton) to go to Melbourne.
The Age June 02 (p10) 1910 reported that he had been cleared to Brighton.
Neylan passed away on the 5th July, 1969 aged 84.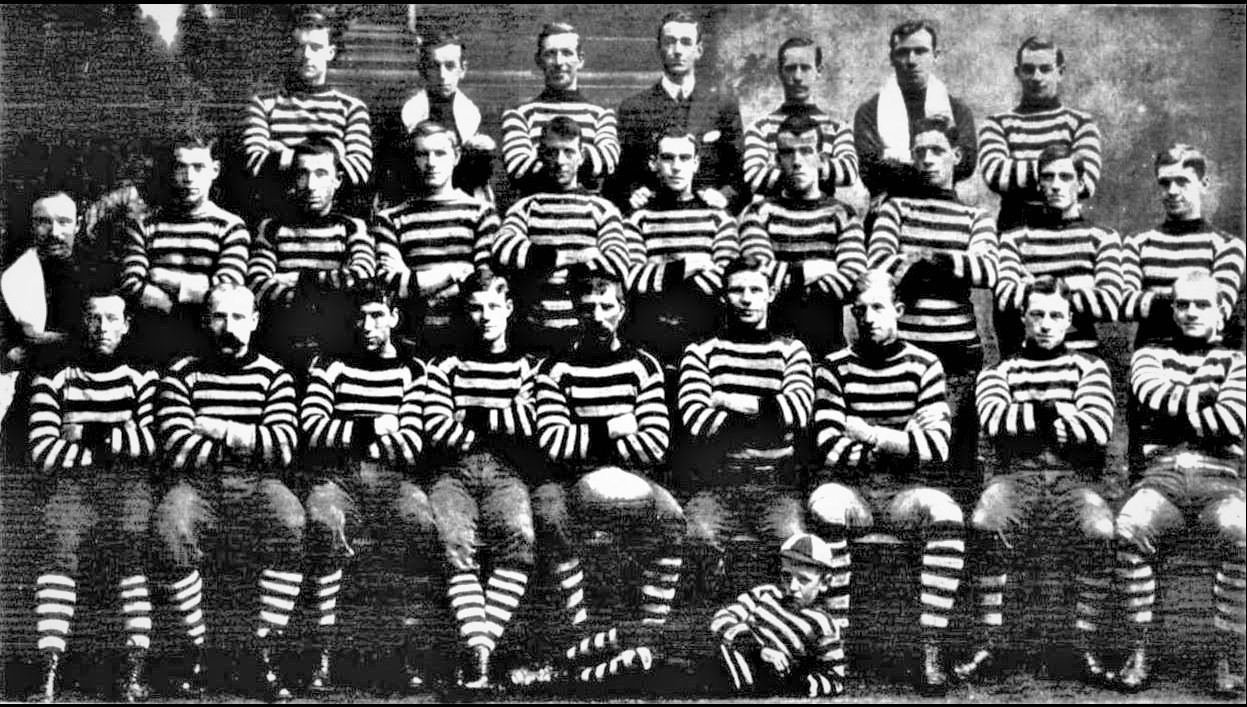 1906 West Melbourne VFA premiers
Jim Neylan is pictured in this team. Can anyone indentify him and George McCart?
Links
Blueseum:
Summary of playing statistics for Jim Neylan
|
Neylan's Blueseum Image Gallery