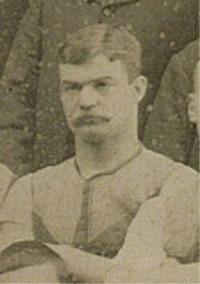 Victorian Football Association
DOB:
DOD:
Games: 35 (plus 27 - 31 games Melbourne 1884-1885, 9 -19 with University 1886)
Goals: 22
Career: 1887 - 1888
There has been some confusion as to Coulson's first name.
In an interview in the Sydney newspaper The Referee 03 March 1915, original Carlton member
Andy McHarg
mentions among other Pre VFL Carlton players Albert and Charlie Coulson.
Albert Coulson recruited from Avenue via the Melbourne F. C.
Alby was the Avenue's first vice-captain, the Parkville based club was formed in March
1883
.
Their practice ground was at the rear of the Zoological Gardens.
Both Albert and Charlie Coulson played for Melbourne.
May 02
1885
, they played in the opening match of the season against Carlton.
Albert played 27-31 games for Melbourne 1884 - 86 and scored 1 goal. In 1886 Albert played for the University club playing between 9 -19 matches and scoring 1 goal.
Alby Coulson scored 17 of his 149 career goals in
1887
.
(Centenary Souvenir Carlton Football Club p18)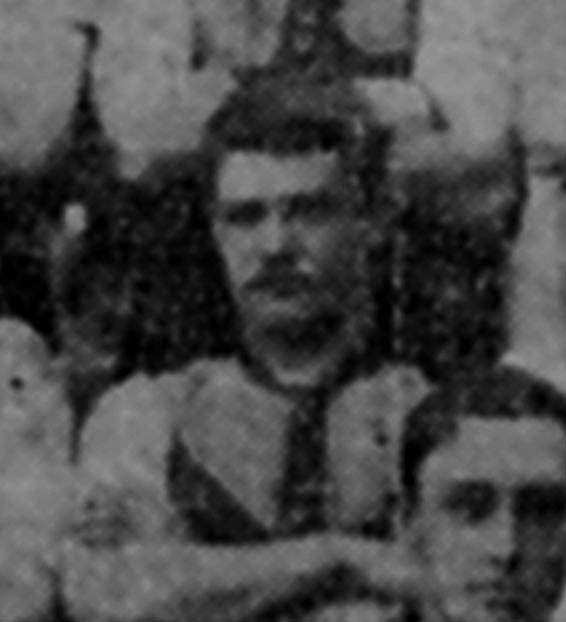 Albert's letter notifying him of his selection in the Carlton team to play England on the M.C.G.
Coulson letter - Courtesy of the Australian Gallery of Sport and Olympic Museum collection (1987.1846)
Played in the Carlton vs England match at the M.C.G. 16 June
1888
.
Attendance 25,000.
Carlton 14.17 defeated England 3.7
(behinds recorded, but not used in scoring until
1897
)
A. Coulson scored Carlton's first goal.
Source:Markwell, Australasian, June 23 1888.
Great Australian Football Stories, Garrie Hutchinson. Page 49,50,51,52,53,54.
1889
January 05
Carlton played Port Melbourne on the MCG.
This was an exhibition match for the visiting US baseball outfits, the Chicago and All American teams. The match was player prior to the baseball demonstration game.
A. Coulson was named in the 25 man squad. The match ended in a draw 3.2 each.
1895
May 23
The Melbourne Punch's football writer "Olympus" writing about Carlton's unexpected victory over Richmond, said he was outside the Herald building when the result came through. He was with "Albert Coulson (one of Carlton's past men of yore)" and he let out a yell of delight at the result. "Alby Coulson joined in the yell too."
"Olympus" was one of the pen-names used by former original Blue, now sports journalist,
George F. Bowen
when writing for the newspapers.
Alby Coulson, brother? of
Charles Coulson
. Charles had a brother Alfred 1868 - 1913.

Trove; Melbourne Punch Sept 29 p1s
Albert Coulson at Melbourne, 1884 (demonwiki)
Links
Articles:
1888: Carlton v England
Blueseum:
Pre VFL Players