WELCOME TO SEASON 2022
ROUND 10: Carlton v Sydney
LAST WEEK - Blues defeat the Giants, in NSW!
The Full Fixture
Up to date Stats, post Round 9
Milestones in 2022!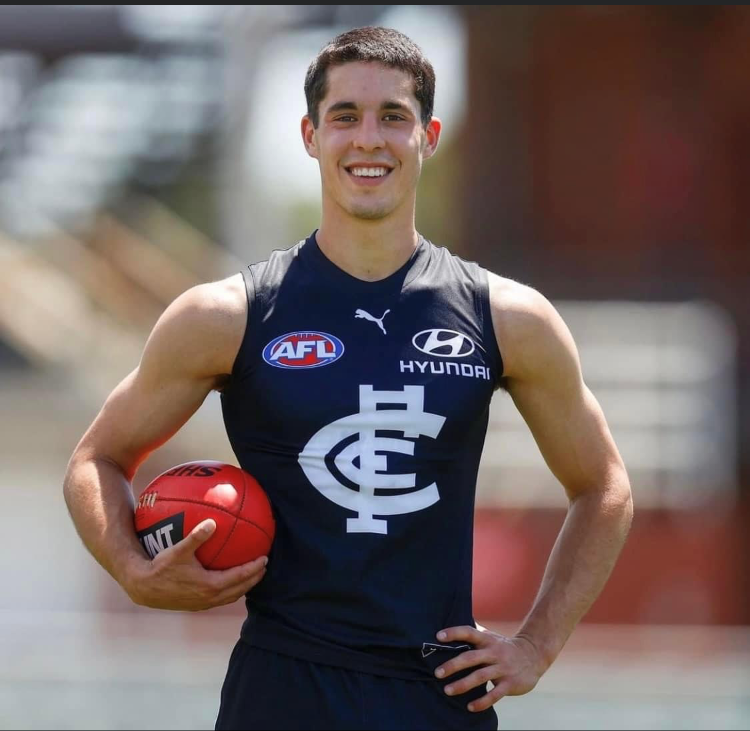 THE FLAG COUNT!!
50 YEARS AGO - THE 1972 FLAG!
Our 1972 Summary Page
Our 1972 Playing List!!
Our full game summary from 1972
PAST PLAYER OF THE WEEK - "Gibbo"
Michael Gibbons' story has been well-documented, with the versatile midfield-forward spending the last five years as a consistent, standout performer for Williamstown in the VFL. In that time, the 23-year-old became a dual J.J Liston Medal winner and Norm Goss Medallist in the Seagulls' 2015 premiership win. A natural ball-winner with great athletic ability and a supreme hunger for the contest, Gibbons has also been named in the VFL Team of the Year in each of the last three seasons. It would have been easy for Gibbons to give up on his dream at playing at the highest level but no one could begrudge of this opportunity that has been presented to him by the Carlton FC, a spot so truly deserved for a man that has just continued to do everything to live his AFL dream.
Gibbons is originally from Coolamon in NSW, he went through the Murray Bushrangers program, captaining the TAC Cup club in 2013 and twice finishing second in the best and fairest. He also represented NSW/ACT at the national Under 18 carnival..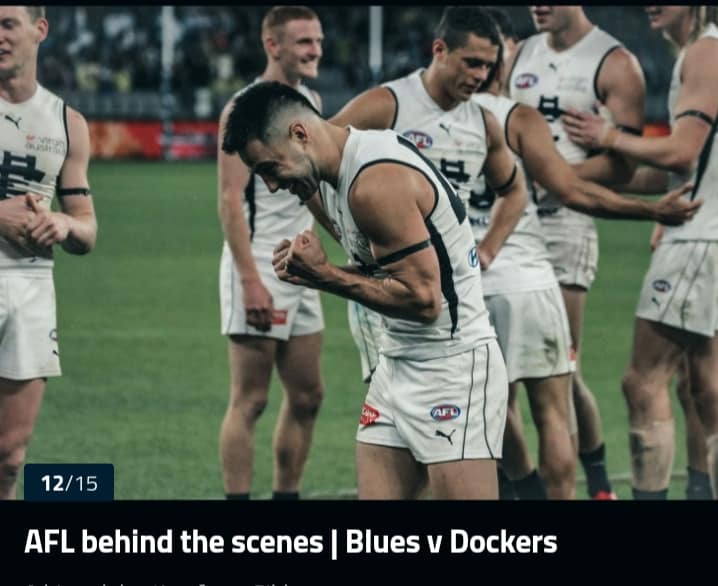 To read Michael's story,
click HERE
.
Player of the Week Archive
Meet the new 2022 Blues!
Are YOU a keen Bluebagger?
Have you ever had the urge to be a football writer or researcher ?
Well, here's your chance to have a crack at it! WE SURE NEED SOME HELP!
The Blueseum is looking for some additional help in
2022
and beyond – particularly with Game and Player Reviews. Open tasks are on the
Task List
.
Since 2006, this website has been produced by a dedicated group of volunteers who spend their free time delving into and recording the history of the Carlton Football Club. The site is based on the wiki concept (think of wikipedia) where registered users are able to create and edit content independently.
Therefore, everyone interested is cordially invited to join us. No experience is necessary, because you'll be guided every step of the way and you will be making a real contribution to your club.
So come on, why wait ?
Contact us and register by
clicking here
.