WELCOME TO SEASON 2022
ROUND 17: WCE v Carlton
LAST WEEK - Blues outmuscled by the Saints
The Full Fixture
Up to date Stats, post Round 16 + MSD!
Milestones in 2022!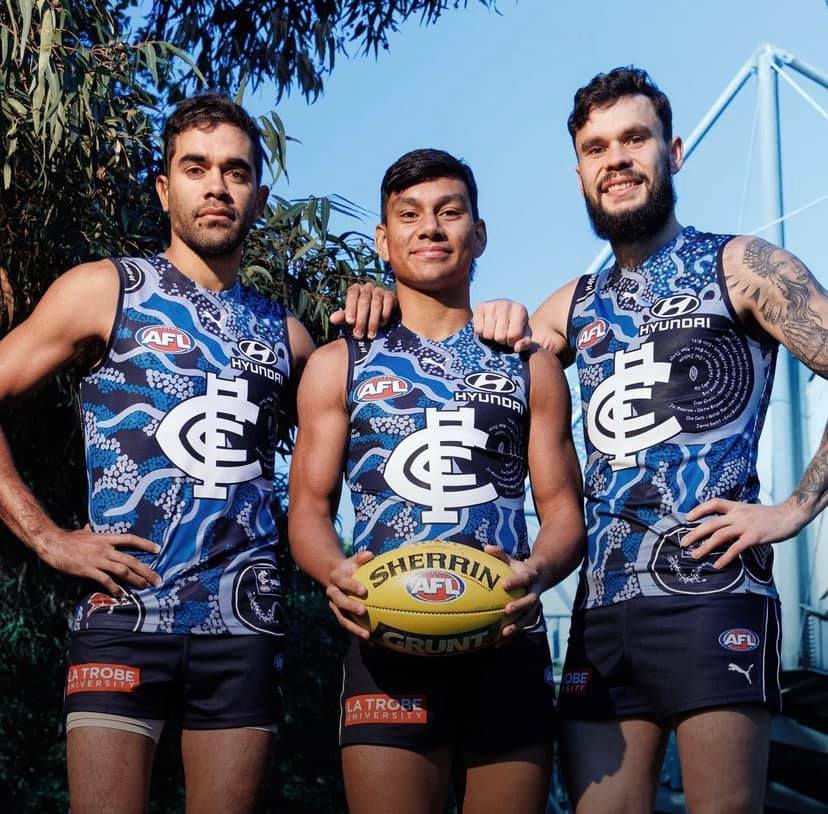 THE FLAG COUNT!!
50 YEARS AGO - THE 1972 FLAG!
Our 1972 Summary Page
Our 1972 Playing List!!
Our full game summary from 1972
Carlton selected former Gold Coast Suns player Jarrod Garlett with pick 78, the final pick in the 2017 NAB AFL National Draft. Originally hailing from South Fremantle in Western Australia, Garlett was drafted to the Suns with their first-round selection in 2014 at number 15. After playing 17 games and kicking 10 goals for Gold Coast, Garlett made the tough decision last year to return home and give up his AFL contract to be with his terminally ill brother. Since returning to WA his brother has thankfully made a miraculous recovery, stunning every doctor in the process. Garlett believes everything happens for a reason, with the pacy midfielder now focused on living his dream to once again play AFL. With pace, toughness and damaging skills in his bag of tricks, Carlton's GM of List Management and Strategy Stephen Silvagni said Garlett will provide plenty of run and dash for the Blues. "Jarrod has managed to play some great footy in the WAFL after leaving the AFL system for family reasons," Silvagni said. "He has great skills on both sides and has elite speed – so he'll be a very valuable player."
.
To read his Bio,
click HERE
.
Player of the Week Archive
Meet the new 2022 Blues!
Are YOU a keen Bluebagger?
Have you ever had the urge to be a football writer or researcher ?
Well, here's your chance to have a crack at it! WE SURE NEED SOME HELP!
The Blueseum is looking for some additional help in
2022
and beyond – particularly with Game and Player Reviews. Open tasks are on the
Task List
.
Since 2006, this website has been produced by a dedicated group of volunteers who spend their free time delving into and recording the history of the Carlton Football Club. The site is based on the wiki concept (think of wikipedia) where registered users are able to create and edit content independently.
Therefore, everyone interested is cordially invited to join us. No experience is necessary, because you'll be guided every step of the way and you will be making a real contribution to your club.
So come on, why wait ?
Contact us and register by
clicking here
.