Career : 1903 - 1913
Debut : Round 5, 1903 vs Sth Melbourne, aged 23 years, 298 days
Carlton Player No. 152
Games : 181
Goals : 30
Last Game : Round 17, 1913 vs Geelong, aged 34 years, 18 days
Guernsey No's.: 7 (1911), 8 & 19 (1912) and 3 (1913)
Height : 174 cm (5 ft. 8 in.)
Weight : 72 kg (11 stone, 5 lbs.)
DOB : 5 August, 1879
DOD : 6 June, 1928
Premiership Player: 1906, 1907, 1908
Carlton Hall of Fame (2006)
Victorian Representative : 1905, 1908
Club Secretary : 1912-13
George Bruce came to Carlton from West Adelaide in
1903
to carve out a brilliant career for the Navy Blues. A pacey winger with flair and impeccable ground skills, he was almost unstoppable throughout Carlton's historic hat-trick of Premierships in
1906
to
1908
, and was regarded as one of the game's first great big-occasion players.
One of the many established interstate stars recruited by
Jack Worrall
after his appointment as secretary/coach of Carlton in
1902
, Bruce crossed to Princes Park the following year - just in time to play in Carlton's first-ever VFL finals campaign. But it wasn't until
1905
, when he teamed up with
Rod McGregor
and
Ted Kennedy
to create the most celebrated centre-line of that era, that George's career truly blossomed.
With this trio of talented speedsters dominating across the middle of the field, Carlton played in five Grand Finals between
1904
and
1909
, winning three. Bruce was one of eleven Blues involved in that first glorious hat-trick of flags, and was rated among our most valuable contributors in all three of them. He represented Victoria in the interstate carnivals of 1905 and 1908, and was appointed vice-captain in
1906
. In the twilight of his playing career, he also served the club as secretary in 1912-13.
When he retired from football, George joined the Carlton Bowling Club, and after just one season was included in the senior team. He went on to win the club championship twice, and was skipper of the club team when it won it's first A Grade pennant in the Victorian Bowling Association. In 1922, he was the Victorian champion.
Then, on June 7, 1928,
The Argus
newspaper reported that Bruce had passed away. Aged only 48, he left a widow and three children.
During the
1904
season both
Walton
and George Bruce had applied for clearances.
The Herald June 10 p2 said;
"Walton has withdrawn his application to the League for a permit to go to St.Klda. It is more likely that he with Bruce (whose application was refused) will be playing before long with their old club - Carlton.
The chairman of the U. P. Committee (Mr. Hickey) at the meeting on Wednesday night, suggested to Walton that with all the differences with the Carlton committee might be sunk - very good advice, especially as matters are now running very smoothly up that way."
Captain Secretary
In the absence of both the captain J. Wells and vice captain J. Marchbank for the
Round 10
clash at Princes Park against Essendon in 1913, George was appointed captain for the match.
On this day he held the unique position of being both the Carlton Football Club captain and also the club's secretary.
George also held this dual role in the following Round 11 match against South Melbourne at the Lake Oval.
Inventive George
"It is claimed that George Bruce of Carlton, was the inventor of the dodge. At any rate, he is more perfect at it than the local player.
Kickeroo of the Melbourne Herald has something humorous to say about this way of passing an opponent. The clipping is as follows;
'George Bruce, of Carlton, was the first player to introduce the tricky dodge of bending down, touching the ball on the ground, and then shooting past the man playing against him. Many have imitated him, but none has equalled him in his move.'
(Trove; Daily Post (Hobart) August 9 1913 p14)
Milestones
50 Games:
Round 8, 1906
Vs Melbourne
100 Games:
Round 5, 1909
Vs Melbourne
150 Games:
Round 2, 1912
Vs Fitzroy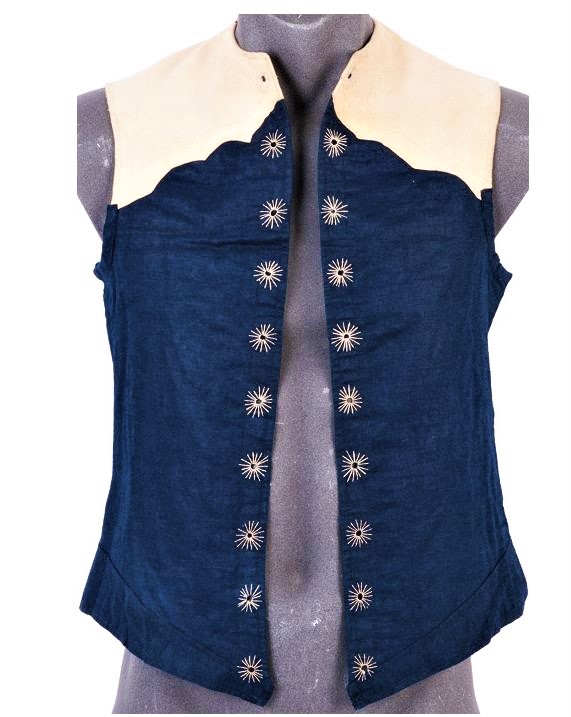 1890-1907 Never worn, believed to have been owned by George Bruce.
Now on display at the Carlton Museum
Links
Articles:
Carlton's Hat Trick Heroes
Blueseum:
Summary of playing statistics for George Bruce
|
Bruce's Blueseum Image Gallery